Vacation Bible School 2018 – 'Time Lab' –
Coming Soon !!
parents Mark your calendars now and plan to enroll your Child
in this years VBS at leisure lakes baptist church.
this years program promises to be another exciting week filled with Songs and Music,
games and activities, crafts and science,
We're excited to make this years VBS the best ever,
and looking forward to seeing
your family there!!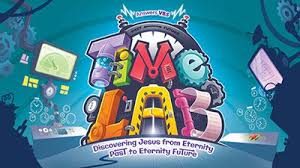 Dinner for your child will be served each evening promptly at 5:30 p.m. Snacks will also be provided each evening – Monday through Friday
Program Starts at 6:00 p.m. each evening – Monday through Friday
Program Concludes at 8:30 p.m. each evening – Monday through Friday
Parents please prepare to pick your child up at 8:30 p.m. each evening – Monday through Friday
If you have any questions about the program, please feel free to contact us at
Leisure Lakes Baptist Church (863) 699-0671